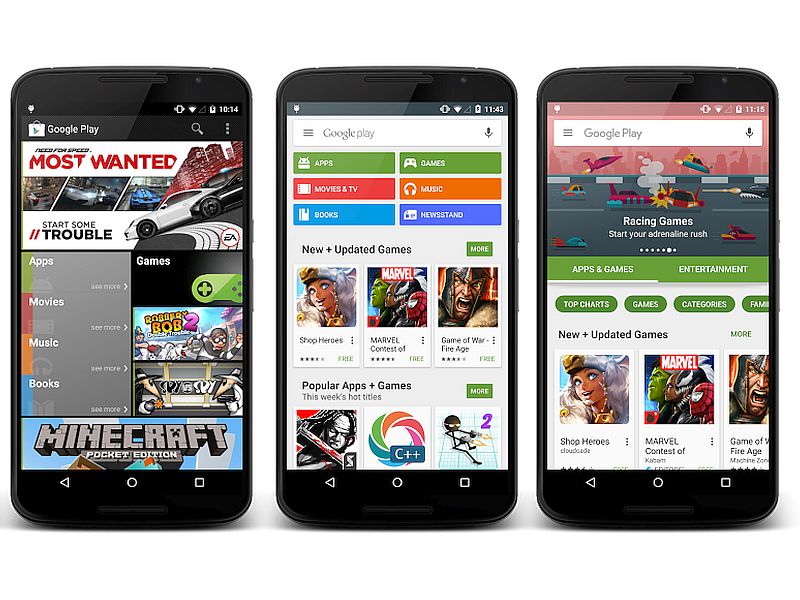 The feature does not allow sharing of music
One parent member will make all the purchases
All members have to be in the same country
Google has finally brought Family Library to Android apps. The feature now allows users to share purchased apps from Google Play with up to six family members.
Last December, Google launched a family plan for its music streaming service, but users could not share music. The new Family Library feature will still not allow users to share music, with Google wanting users to pay $14.99 per month for Play Music All Access, but all other purchases in the Google Play ecosystem are now up for sharing.
There will be one parent member, who will make all the purchases, and then rope in five more people to share that purchased content with. The parent member can choose which users get access to which apps, and which don't. This will eradicate multiple purchases within the same family, and also remove the need to give your kids your phone to play purchased games.
Since May, Google has been sending emails to developers that this feature would be made default to all apps from July 2. Google encouraged app makers to voluntary enable Family Sharing for past purchases before the deadline, after which it warned that the Family Library feature will be introduced as a default feature.
Through this feature, purchases can be made only through one registered credit card, and that has to belong to the parent (aka manager) who is responsible for sharing the purchases with other members. This feature has been rolled out for Australia, Brazil, Canada, France, Germany, Japan, the UK, and the US users only for now. All members within a family group have to belong to a same country, and members can be a part of only one family group at a time.