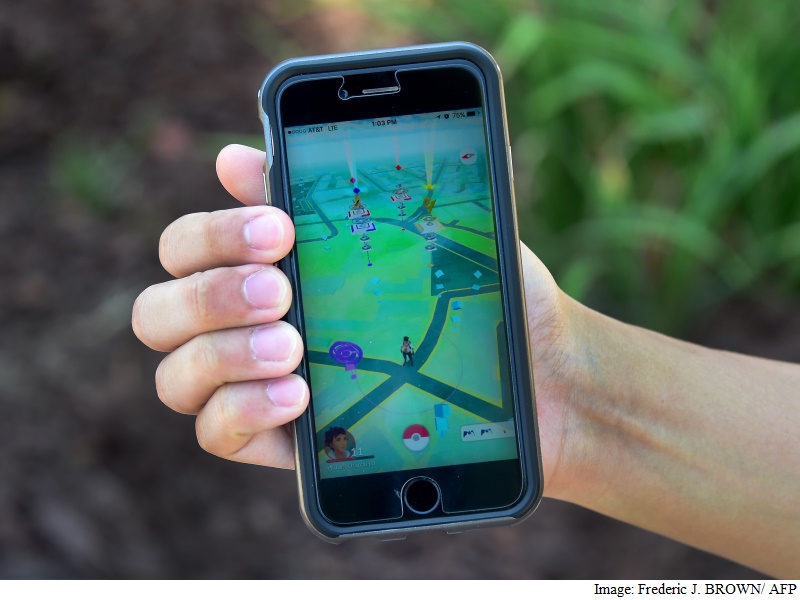 Israelis and Palestinians are increasingly being caught up in the Pokemon craze sweeping the planet but, like many things in the region, it has quickly turned political.
The Israeli military and president have jumped on the popularity of the Pokemon Go game, while Palestinians have used it to highlight their lack of movement.
Since its release last week, the smartphone game has been winning legions of fans around the world, downloaded millions of times and topping the rankings at official online shops.
The free app, based on a Nintendo title that debuted 20 years ago, has been adapted to the mobile internet age to overlay play on the real world.
The game uses GPS and mapping capabilities in mobile phones to let players roam the real world to hunt cartoon monsters.
Roy Latke, managing editor of the Hebrew version of tech website Geektime, said despite the app not being officially released in Israel, it has become a huge hit – with widely publicised ways of cheating the system to download it.
"Everyone is playing it," he said, adding that in tech-savvy Tel Aviv, like in other cities, what he dubbed Pokemon "zombies" can be seen wandering with eyes riveted to smartphone screens.
The Israeli navy shared an image of its forces capturing a Pokemon at sea, with the caption "There are some Pokemon that only we can get to."
President Reuven Rivlin shared a picture of a cat-like Pokemon in his meeting room where he has greeted world leaders.
"Someone call security," the caption read.
Palestinians have been using the app to make political points about Israel's occupation.
One post widely shared on Twitter showed Pikachu, the most famous Pokemon, emerging from the rubble of a house in Gaza destroyed during war with Israel.
Another post shared by a Palestinian from Hebron in the occupied West Bank referenced Israeli settlements, which most Palestinians are forbidden from entering.
"There is a Pokemon down the street in the settlement… how the hell am I going to catch it?" he wrote.