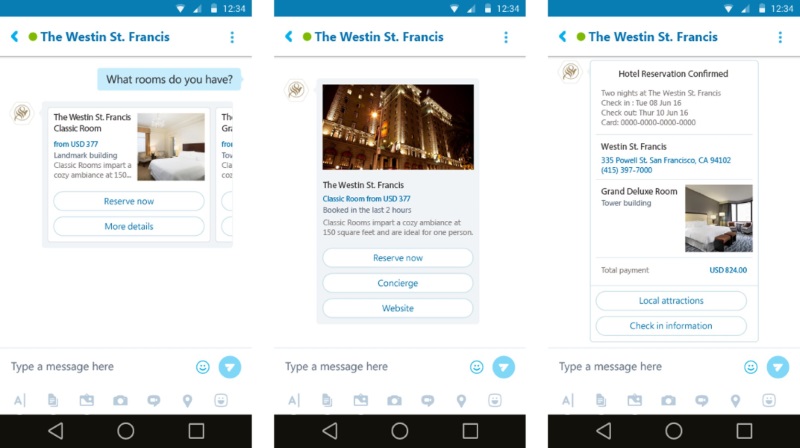 Microsoft said 30,000 developers are using Skype Bot Platform
Skype Bot developer tools are merged with Microsoft Bot Framework
New update allows bots to be part of and respond to groups
Microsoft has been seen to be pushing strongly for development of chatbot or bots, and on Friday the company announced new features like group chat functionality, visual cards, and third-party service sign-in for its Skype Bot Platform. The company also announced that it has merged Skype Bot developer tools and Microsoft Bot Framework into a single entity named " Microsoft Bot Framework V3″.
According to the latest update from Microsoft, Skype Bot Platform, which was announced back in March, now has around 30,000 developers.
With the update to the Skype Bot Platform, developers can now make bots for group conversations, apart from present users with visual cards such as images and carousels. The new framework also allows authentication for third-party services, letting user to sign into another service to complete transactions and bookings without ever leaving Skype.
Skype Bots will now also be able to provide you with a receipt of the items that you purchased recently, the company said in its blog post. Microsoft also said that natural language abilities of Skype Bots have also been boosted using the Bing framework.
"Skype has collaborated with Bing to showcase a preview of Bing Entity and Intent detection so that natural language understanding is built right into Skype Bots-an industry first," the company said in a blog post.
From Friday itself, the developers have had access to all the new features within the new bot framework, the company said. While the new SDK is available, developers will only be able to publish their revamped bots after compatible Skype applications are rolled out the desktop and mobile platforms in a "few weeks."
The announcement from Microsoft comes shortly after the Messenger bot updates from Facebookearlier this month, where the social media networking site enabled users to rate their favourite (or least favourite) bots, similar to apps on various app stores. Facebook also added a feature named "quick replies" to allow users to respond to messages faster.