HIGHLIGHTS
Nintendo Switch Minecraft users will have to sign in with Xbox Live
This is needed for Minecraft cross-platform play
It could explain Sony's reluctance to support it
According to Mojang CEO Jonas Martensson, to use Minecraft for cross-platform play Xbox Live is required even on the Nintendo Switch. In an interview with Pressfire.no translated on popular gaming forum NeoGAF, he stated that Nintendo has agreed to this and have been "pretty pragmatic and understanding."
"We're tying everything together with Xbox Live. So you log in with Xbox Live…," he trailed off, further being pressed by the website if this would include the Nintendo Switch to which he said:
"Yes. That's pretty unique as well! But everyone that's in on this, all the platform holders, have been pretty pragmatic and understanding of that what we're trying to do is create a good experience for the players. We needed a good system to connect everyone, and Xbox Live is a good system."
Later in the interview he goes on to say that Nintendo has been "very open when it comes to working together" and the process of incorporating Minecraft cross-platform play on the Nintendo Switch has been "very smooth."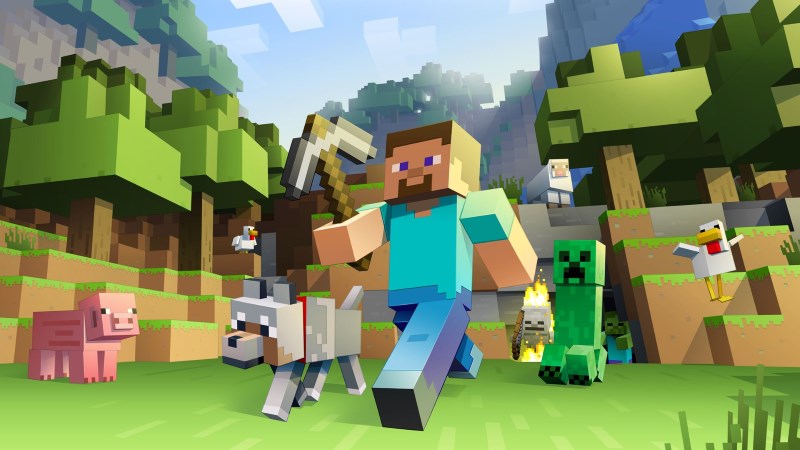 Over the week, Sony has been on the receiving end of criticism for not supporting Minecraft's cross-platform play functionality. This would have ensured all consoles, mobile devices, VR, and PC can all play together online. If this does require an Xbox Live account to sign in, it would add to Microsoft's tally of daily active users, essentially driving its business forward.
Understandably, Sony wouldn't be interested in exposing its consumers to Microsoft's ecosystem, which could explain Sony's Jim Ryan using a rather flawed defence that essentially harks back to Nintendo's overprotectiveness in the 1980s and 1990s. Martensson stops short of saying this when asked, rather replying with the more diplomatically acceptable "you'd have to ask them [Sony]."
This isn't the first time Sony has been unwilling to bring cross-platform play to the PS4 with football meets cars multiplayer title Rocket League not getting the nod for Xbox One versus PS4 play.
"We've been doing that with PS3 and PC, PS4 and PC most recently with Street Fighter 5 and Rocket League and other games. That's nothing new for us, in terms of working with developers and publishers to allow cross-platform play between PC and PS4," said Sony Worldwide Studios' Shuhei Yoshida to Eurogamer at the time.
"Because PC is an open platform it's much more straightforward," Yoshida continued. "Connecting two different closed networks is much more complicated so we have to work with developers and publishers to understand what it is they are trying to accomplish… We also have to look at the technical aspect – and the technical aspect could be the easiest. We also have to look at policy issues and business issues as well."
Eventually Rocket League was made playable for PS4 players to play with those on the PC and not against Xbox One owners. It will be interesting to see if Microsoft is open to a similar arrangement for Minecraft.["Source-ndtv"]