Rumours about the Galaxy Note 8 have been rampant in recent months, with the flagship phone believed to get launched  ahead of iPhone 8's September unveiling. Now, the Note 8's internal codename has been leaked months ahead of the launch.
According to serial tipster Evan Blass, the Note 8 is actually codenamed " Samsung Gr3at". The number 3 in the end might hint at the new features coming to the Note 8, though at this point this is pure speculation. Samsung could be adding new features to the Note 8 and thus codenamed the device "Gr3at". In the past the Galaxy Note 8 was internally codenamed "Great".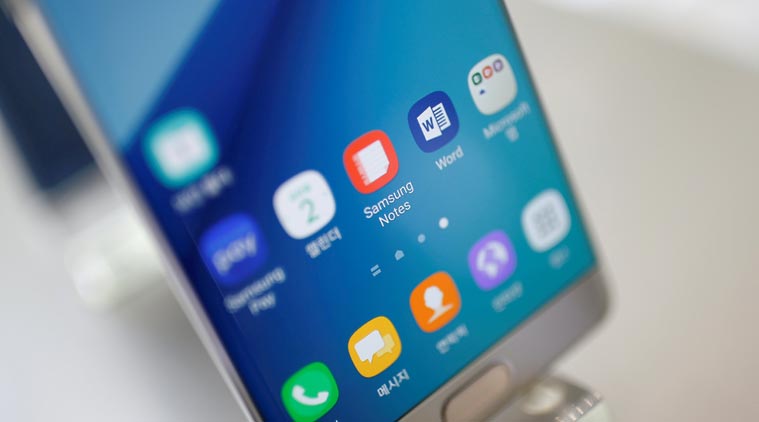 It's hard not to believe that how crucial the Galaxy Note 8 launch will be for Samsung, especially after the Note 7 fiasco. One cannot deny the fact that there will be immense pressure on Samsung to make a better device in the form of the Galaxy Note 8.
While Blass did not reveal any other details about the Note 8 other than the codename. But the phone is rumoured to come with the similar design and specifications as the Galaxy S8, barring a few changes here and there. It's being said that the Note 8 will have a 6.3-inch QHD 'Infinity' display with a resolution of 2960×1440 pixels, and no home button.
The phone will reportedly feature a Snapdragon 835 processor, and it will feature a dual camera setup with a 12-megapixel  wide-angle lens, and a 13-megapixel telephoto lens. A separate report had claimed that the Note 8 was being tested running Android 7.1 Nougat, rather than the beta version of the upcoming Android 8.0 which is Android O.
In April, Samsung itself confirmed its plans to release the follow-up to the ill fated Galaxy Note 7 in the second-half of the year but declined to exactly reveal when the launch would take place. Earlier this week, a report from South Korea had claimed that the Galaxy Note 8 could be launched in mid-August.
But a contradictory report from Sam Mobile suggests that Samsung is planning to launch the Galaxy Note 8 at IFA 2017, which kicks off in Berlin on September 1. Samsung traditionally launches a new Galaxy Note device each year at the IFA tech show in Berlin, however, the Note 7 was exception which made its debut in New York in the first week of August.