CARS.COM — Whatever the occasion — graduation, Father's Day or your old car finally bit the dust — June is a good time to kick the tires on a new ride. This month has signaled the start of a summer ramp-up in new-car discounts for each of the past three years, according to Autodata Corp., and if certain cars we highlighted in past months are any indication, automakers appear ready to follow suit for 2017. Automotive News reports Jeep has thrown up to $4,000 on the hood of the 2017 Cherokee SUV. Ford is offering up to $4,150 off the 2017 Fusion, while Hyundai's cash rebates on the 2017 Sonata go as high as $6,000. Get shopping.

Related: Off-Lease Car Glut Might Mean Used-Car Buyer's Market

Which deals are worth a gander? Read on.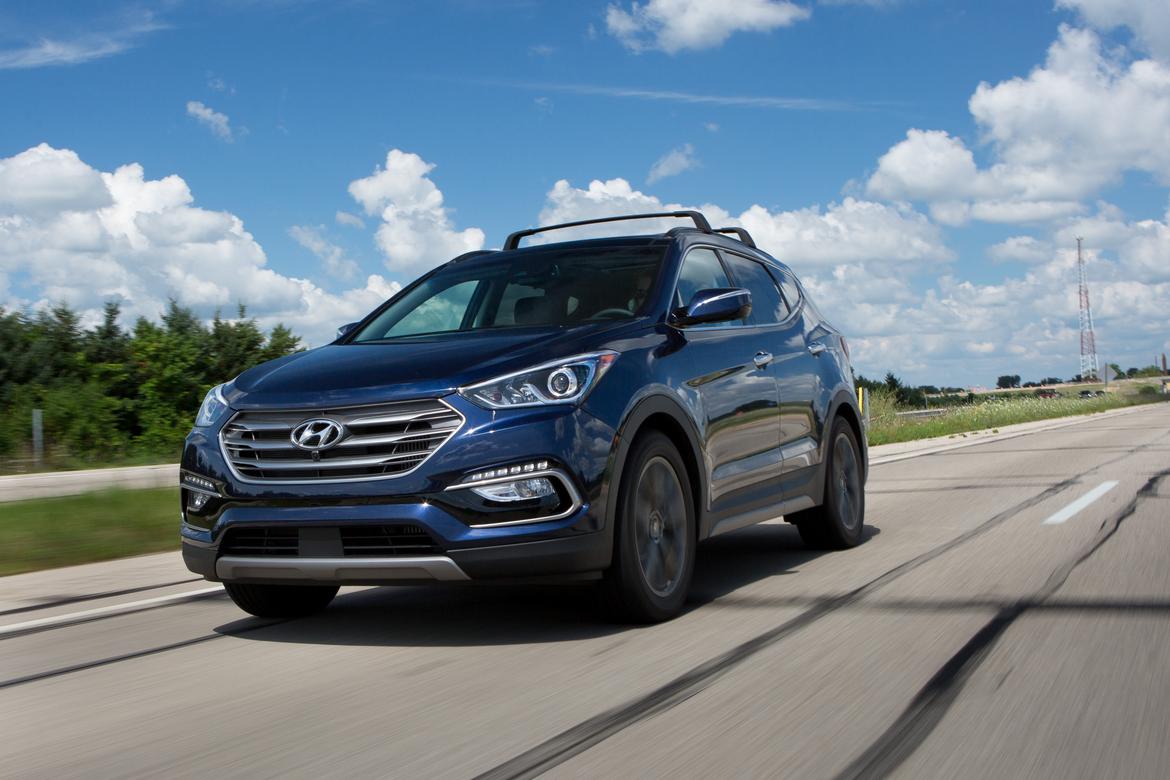 Hyundai Santa Fe Sport
How much can I save? Lots. Until July 5, cash rebates on the 2017 Santa Fe Sport go as high as $3,750. Hyundai posted an additional $1,500 off select versions of the SUV in every region we searched, but those could be needle-in-a-haystack examples depending on your dealer's inventory. But the lesser discounts are still steep, and they come as sales for the Santa Fe and Santa Fe Sport plunged 33.2 percent in May. Granted, that's versus a gangbusters year-ago period, but the Sport still averaged 81 days to sell last month — notably more than the 70-day average for all 2017 models.
What about discount financing? Qualified borrowers can get rates as low as 0.9 percent.
Any deals on the non-sport Santa Fe? Some, but not as much. Cash discounts on the Santa Fe Sport's three-row sibling range from $2,000 to $2,500, according to Automotive News.
But the Santa Fe Sport fared poorly in Cars.com's last mid-size SUV comparison, no? It placed fourth out of five as judges noted poor visibility, thin seats and a peaky turbo engine. That said, this list is about money, not merits. And Hyundai is slashing a lot.
Get 2017 Hyundai Santa Fe Sport DetailsFind a 2017 Hyundai Santa Fe Sport Near You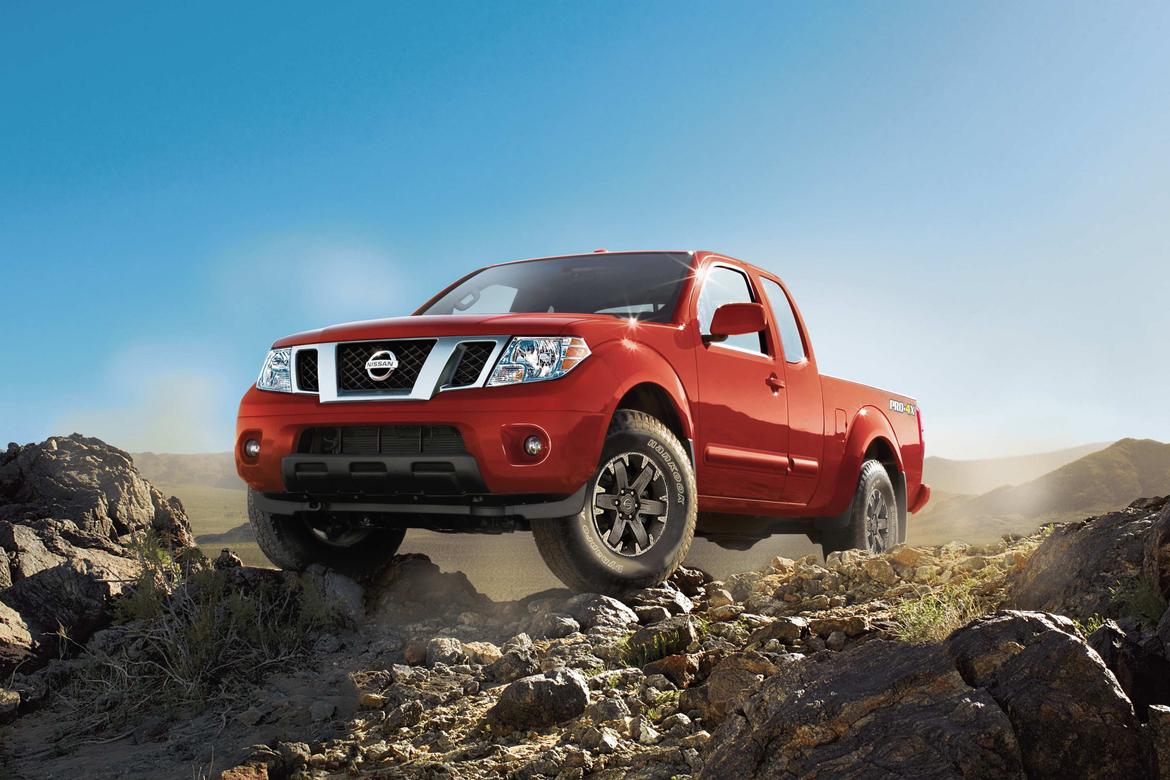 Nissan Frontier
How much can I save? If you can do with the four-cylinder instead of the V-6, a lot. Automotive News says Nissan is offering $500 to $3,750 on the Frontier until July 5, though most deals we found were isolated to the four-cylinder Frontier SV — a configuration that accounts for about 15 percent of 2017 Frontier inventory on Cars.com. Sales ebbed a modest 2.3 percent last month versus a monster year-ago month, but the mid-size pickup truck still averaged a worse-than-average 77 days on dealer lots for the extended cab (84 days for the crew cab).
What about discount financing? Automotive News didn't list any financing offers, so you'll have to negotiate on regular rates.
But I hear even Frontier owners don't like their purchases. That seems the case, per Consumer Reports. But it's hard to expect much else, given the Frontier enters its 13th model year without a full redesign. That's an eternity. You know how Kevin Spacey impersonated Johnny Carson during Sunday's Tony Awards? Well, when Nissan unveiled this generation of the Frontier in early 2004, Johnny Carson was still around. It's one ancient truck, but this list is about incentives. The Frontier has big ones.
Get 2017 Nissan Frontier DetailsFind a 2017 Nissan Frontier Near You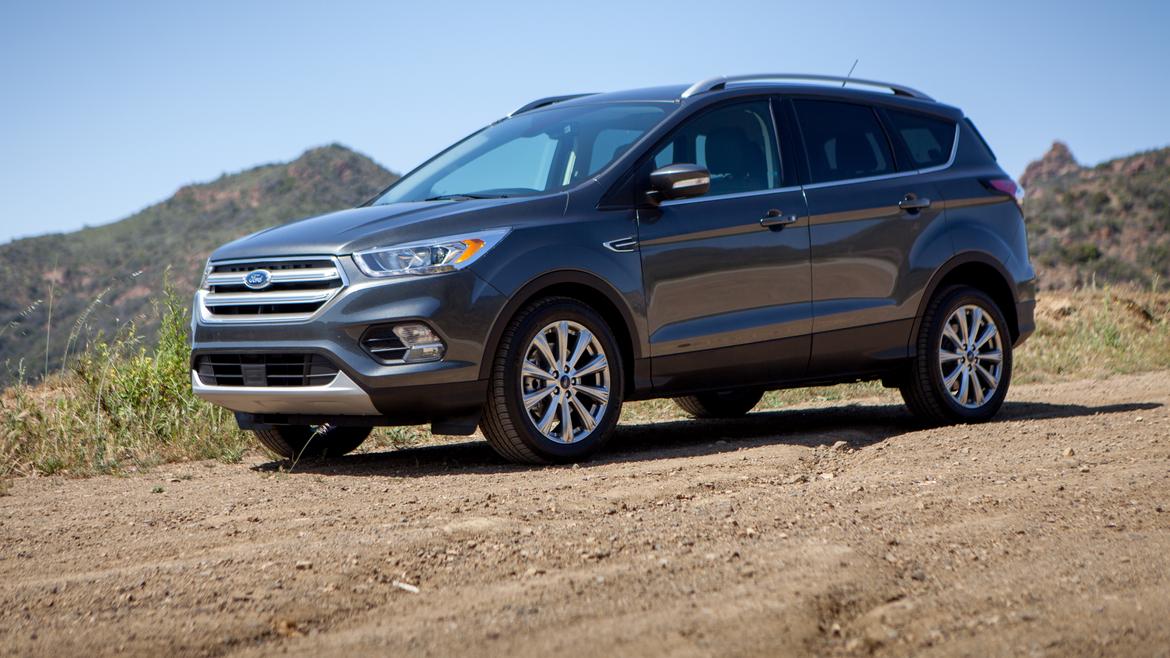 Ford Escape
How much can I save? A ton. The Escape averaged a brisk 57 days on dealer lots in May, but sales still fell 9.8 percent. Ford has piled on the incentives, with cash discounts on the Escape as high as $5,000 this month. Most regions we checked had discounts from $3,000 to $4,000, but that's still nothing to sneeze at — especially since Ford offers them across many trim levels. The deals expire June 21 in some markets, so hurry.
What about discount financing? Cut-rate financing on the Escape is as low as 2.9 percent.
Is the Escape bad, too? On the contrary, Ford's popular compact SUV topped its rivals in a Cars.com comparison last year as judges raved about its intuitive dashboard touchscreen, comfortable ride and easy child-safety seat accommodations. We'd report discounts like this regardless, but in the Escape's case, it's a win-win.
Get 2017 Ford Escape DetailsFind a 2017 Ford Escape Near You
The Returnees
We focus on cars new to the list or ones we haven't highlighted in the past few months. But many cars from recent months still have high discounts in June:
Ford Focus
Ford Fusion
Ford Mustang
Hyundai Sonata
Jeep Cherokee
Jeep Patriot
Jeep Renegade
Toyota Corolla, Corolla iM
How We Look For Deals
To look for June deals, we considered sales in May among the top 100 best-selling cars, specifically eyeing models whose sales underperformed the market. We also looked at days-to-turn data from May, which measures how long it takes on average for dealers to sell a given car. Both factors illustrate May's slow sellers, cars on which dealers could be more willing to cut a deal.
Finally, we looked at factory cash discounts and low-interest-rate financing offers that are especially high for the price of the car. (After all, $2,000 is a lot more on a Ford Focus than a Ford Explorer.)
Sales and incentives data come from Automotive News and automakers' websites, while days-to-turn data come from J.D. Power and Associates. Remember, our numbers are national in scope and reflect advertised customer discounts, not unadvertised factory-to-dealer cash. Discount financing typically requires qualifying credit, too, and incentives may vary by region and trim level. In sum: Your discounts may vary, so check with your local dealer for specifics.